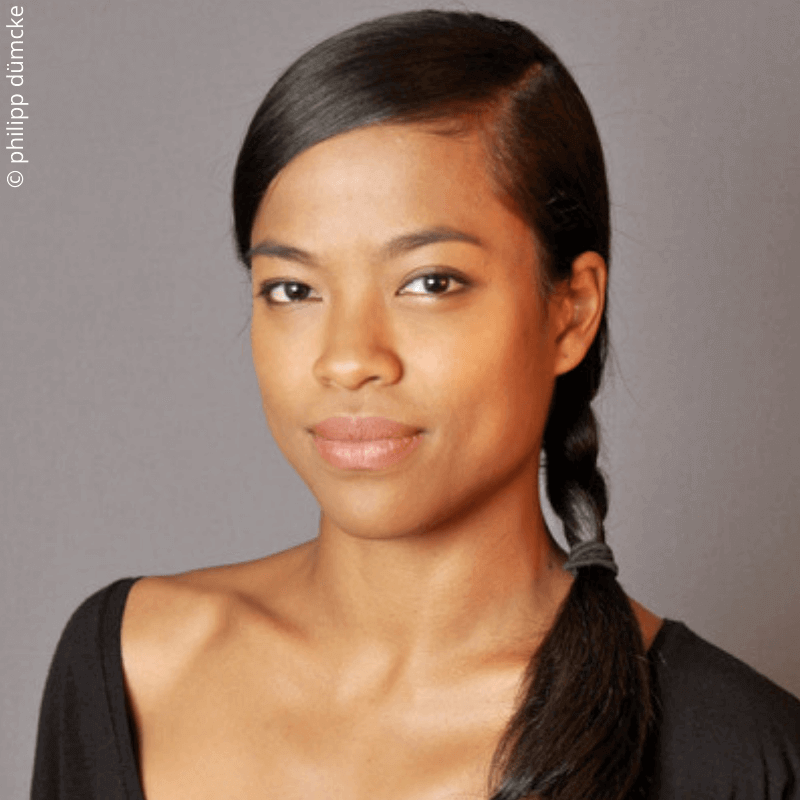 Position:
Dancer at Sasha Waltz & Guests, choreographer and educator
Zaratiana Randrianantenaina is dancer, choreographer and educator. Born in Madagascar, she graduated with highest honors in music, anatomy and contemporary dance at Conservatoire de Musique et de Danse de Paris (CNSMPD). She was member of the CNSMPD Junior Ballet, Ballet Preljocaj, and is since 2009 part of the Berlin based contemporary dance company Sasha Waltz & Guests. She has also created projects with children and young adults in diverse contexts. In 2021 she was initiator and artistic co-director of ELO program for young dance professionals in Madagascar.
Zaratiana was recently involved in the creation of the modular artistic project "In C" that uses a democratic concept in creating, performing and sharing. Based on the revolutionary open minimal music composition by Terry Riley (1964), Sasha Waltz and her dancers developed 53 movement figures for a structural improvisation with clear rules and laws. Together with her colleague Joel Suárez Gómez, Zaratiana will share her artistic knowledge on how democratic principles can be practiced in dance and reflect on this relation.