The coronavirus pandemic is causing central aspects of life and politics to be fundamentally questioned. These reassessments go far beyond the immediate repercussions of the crisis. A broad consensus has been established: we are living in times of transformation. This has resulted in political actors beginning to invest political capital and financial resources in prioritizing our future in today's budgets. 
Yet, while many of us can agree on the pursuit of certain general values such as multilateralism and a few very specific goals like the "two-degree-target", we struggle to paint tangible images of the future. The future matters, both ours and that of generations to come. To what extent should it guide us in the present? What should the future framework of our societies look like and how does this translate to our everyday lives? We believe that more room for discussion on possible future visions can help unify and integrate democracies on their way forward and move past the status quo.
Innocracy 2020 tapped into a reality that does not yet exist and openly explored the options that lie ahead of us. Normative images of our future societies build the foundation for successful political narratives, they can help us better safeguard the interests of future generations, and they offer the orientation we so urgently need in times of transformation.
While many who work in politics reflexively scoff at the idea of creating visions, it is actually a common strategic practice in many other professional fields and sectors Most leaders in business understand that an accepted, aspiring vision of what their organisation aims to be increases their collective capability to make coherent, strategic decisions. They know that the creation of an accepted vision helps to orient and align people who would otherwise lack a sense of direction. Aspiring towards long-term visions increases the collective understanding of what potential futures could look like – and thus sharpens an operative focus that goes beyond the limitations set by the status quo.
Innocracy 2020 was a mix of inputs, reflections, and interactive sessions. Following each contribution, we provided you with the space and time for shared reflection and dialogue. Discover our formats below!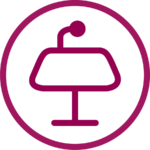 Our keynote speakers framed each conference day with concise inputs on future visions and how they impact our societies.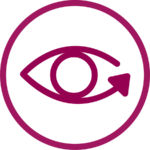 Imagine: what will a normal day in your life look like in 2035? In a ten-minute story, visionaries shared an inspiring image of their future lifeworld with you, illustrated with sketches.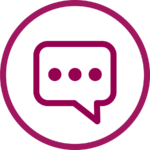 Two to three experts engaged in a moderated dialogue on how our future systems, institutions and everyday lives could and should look like.
Throughout the day, speakers came together to reflect on the keynotes, conversations and vision sprints, inviting you to spring into the debate. The session began with participants reflecting in small breakout groups.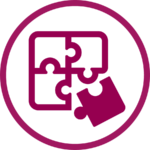 The workshops were centered around present projects, where the future can already be experienced today. These interactive sessions were hosted by our content partners from all across Europe (separate sign up required).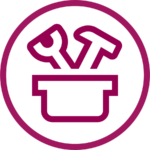 Experts in Future Studies offered in-depth interactive classes on state-of-the-art methods and tools to a limited number of participants (separate sign up required).
Over the past three years, Das Progressive Zentrum has established Innocracy as one of the largest conferences on democratic innovation and transformation in Europe. During that time, the think tank connected with a variety of brilliant people and organisations from all across Europe, who work in this field. Together, the participants have managed to develop a better understanding of the challenges liberal democracies are facing today and the ways to overcome them. Our consensus: It takes both incremental change through democratic innovation and fundamental transformations through radical reform. But most importantly, politics in liberal democracies need direction – a democratic debate about clear and bold ideas of what our future societies should look like.